In June 2021, safety equipment was donated by IPNLF to the St Helena Government Marine Enforcement Team for use in their Marine Observer Program
In January 2021, the government of St Helena introduced a Fishing License system to ensure all fishing activity remains sustainable in the island's own Exclusive Economic Zone (EEZ). St Helena's EEZ is listed as an IUCN category 6 marine protected area, meaning natural resources must only be utilised in a sustainable manner.
To enforce the new licensing systems, the Marine Enforcement Team will be using the St Helena government's Marine Observer programme. To support the programme, IPNLF donated safety gear to the observers, including immersion suits, oil skins and AIS personal locator beacons.
Jason Sparks, the Head of Marine Enforcement for St Helena, thanked IPNLF for their donation:
"The safety of staff is always paramount and this equipment will help ensure the safety of any offshore observers working on SHG's behalf. Saint Helena Government, Marine Enforcement Section would like to thank IPNLF for the contribution of this vital safety equipment. We look forward to working together in the future as we develop a sustainable, commercially viable one-by-one tuna fishery on Saint Helena."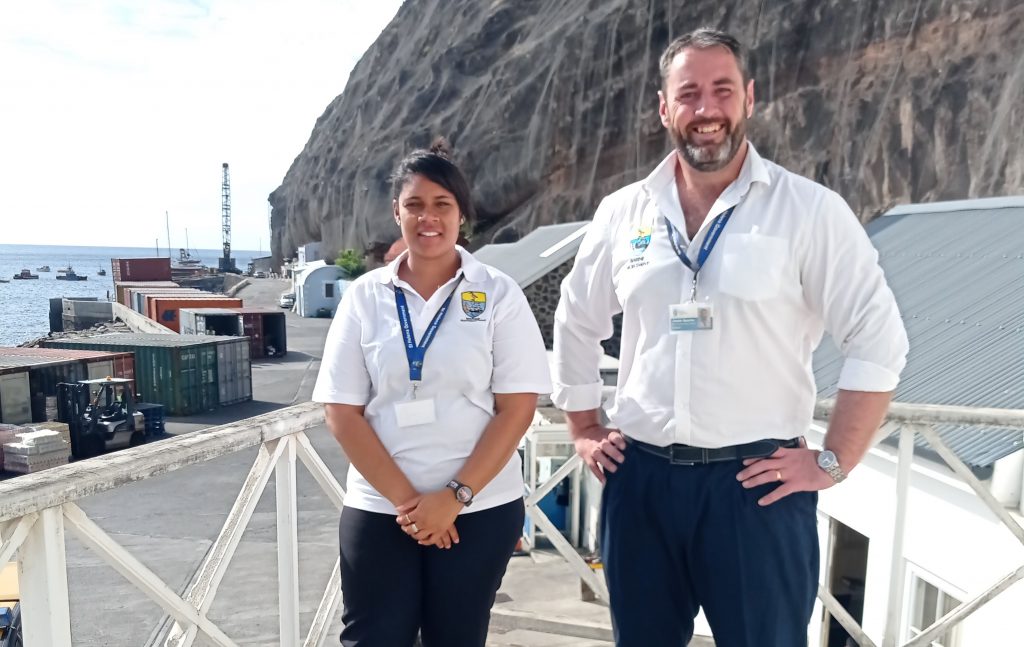 Jason Sparks, Marine Enforcement Officer, pictured with Kelly Jonas, Marine Enforcement and Compliance Officer
Cherie Dillon, Project Manager for IPNLF in St Helena, is the person behind the donation. Cherie organised for the equipment to be delivered to the Marine Enforcement Team, stating:
"I was pleased to be part of the IPNLF team organising the purchase and shipping of this safety equipment from South Africa.
Marine observers around the world carry out a crucial role within the industry, and I am pleased to be able to support this work in St Helena."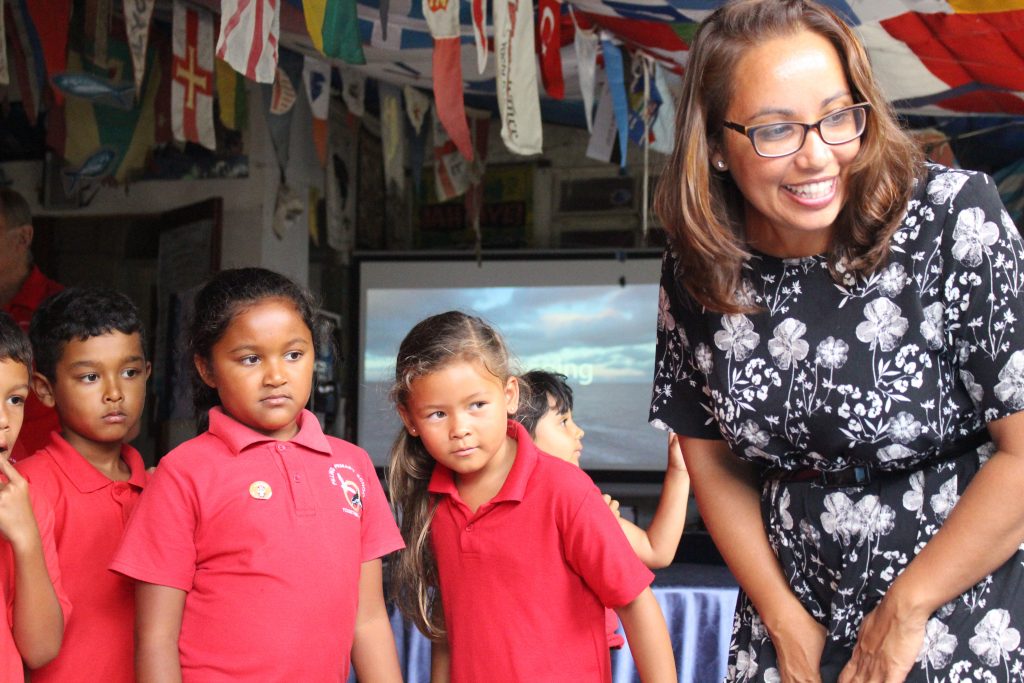 Cherie Dillon with school children during Marine Awareness Week