For the latest innovative and modern climate-friendly project, Yayasan IPNLF Indonesia (YII), The Deutsche Gesellschaft für Internationale Zusammenarbeit (GIZ Indonesia), and YII's one-by-one tuna supply chain partners PT. AIREF and PT. Aneka Sumber Tata Bahari (PT. ASTB) have recently visited Kawa Village, Seram Bagian Barat, Maluku, Indonesia. 
The 'Solar Ice Maker' project in Indonesia aims to deliver transformational change by deploying off-the-grid, solar-powered ice-making machines in remote fishing communities in East Indonesia that produce quality yellowfin tuna intended for high-value markets. 
The solar ice maker is a new technology which can produce an industrial standard of ice through an entirely off-grid system. The technology has previously seen success in operation through GIZ Indonesia, in Sulamu Village, Kabupaten Kupang, Nusa Tenggara Timur, Indonesia. The recent visit was to bring all project partners together to see the location where the first installation will happen and each partner was able to advise on the possibilities going forward, based on their area of expertise.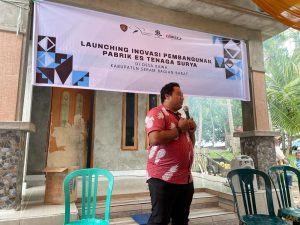 During the visit to Maluku, the provincial Marine and Fisheries Agency (DKP Maluku) and the Seram Bagian Barat Marine and Fisheries Agency (DKP SBB), both highly supportive of the project, helped facilitate introductory meetings with the local community. These meetings are extremely important in accurately presenting the project to the local community and highlighting the benefits that they can expect because of the project. Indonesian government representatives praised the project and expressed their excitement in seeing a system that can run sustainably in the community.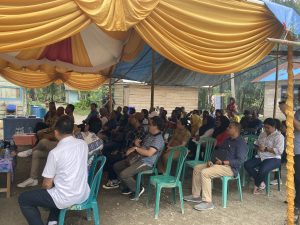 Overall goals of the project:
Improve consistency of ice supply thus improving the quality of the catch to improve market access for the small-scale fishery;

Cold chain improvements also result in a reduction in post harvest losses;

To create the solar ice maker's 'proof of concept'. A successful implementation of a battery-free system, effectively cutting out currently one of the large costs of a solar system. 
Project Timeline
Project commenced: 01/08/2022
Launch solar ice maker prototype: October 2022
Solar ice maker launch in Kawa: June/July 2023
Project completion: June 2024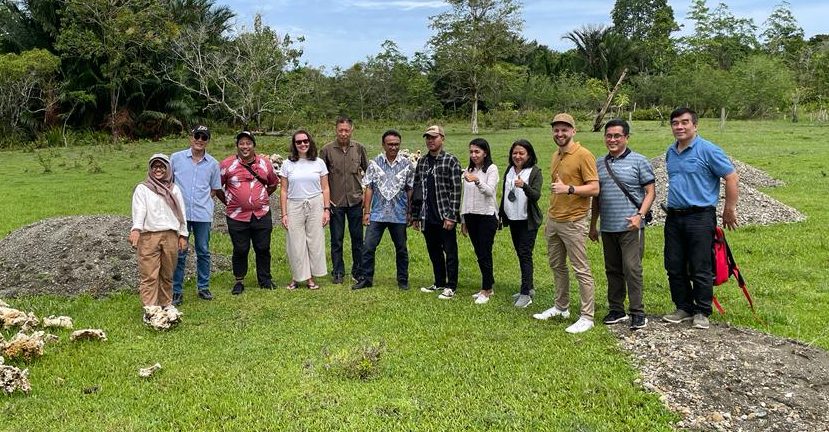 "We are happy to be able to contribute directly to Maluku fishing community society, especially now, for the people of Kawa, West Seram.  Hopefully, the availability of supplies from this solar-powered ice factory can have a direct impact on the reduction of plastic waste from home-made ice in Kawa Village and can have a direct impact also in their income from fishing. A good tuna product means good price, while on the other hand also means wider market access to sustain the business in the future." 
– Kuntoro Kusno, PT. Aneka Sumber Tata Bahari
---
"This partnership helps advance IPNLF's aspiration towards preventing these responsible fisheries from becoming marginalised within the marketplace. To help them overcome the complex challenges they face, we focus on increasing human well being and improving the quality of life of the fishers we represent and subsequently improve their position in the market. The key potential improvement on the ground is by providing good quality ice, we can expect an improvement in the quality of the product. In short; Good ice, good product, good income."
– Maskur Tamanyira, Indonesia Fisheries Specialist
---
About The Deutsche Gesellschaft für Internationale Zusammenarbeit (GIZ)
GIZ is a service provider in the field of international cooperation for sustainable development and international education work. They are dedicated to shaping a future worth living around the world. With over 50 years of experience in a wide variety of areas, including economic development and employment promotion, energy and the environment, and peace and security. The diverse expertise of GIZ's federal enterprise is in demand around the globe – from the German Government, European Union institutions, the United Nations, the private sector, and governments of other countries. GIZ works with businesses, civil society actors and research institutions, fostering successful interaction between development policy and other policy fields and areas of activity. GIZ's guiding principle is sustainability.
About PT. AIREF
AIREF specialises in manufacturing refrigeration equipment products. PT. AIREF is an Indonesian company that specialises in refrigeration. A subsidiary of PT. SMT, which is growing into one of the leading refrigeration companies in the region because of their strong commitments to producing quality equipment.
About PT. Aneka Sumber Tata Bahari (PT. ASTB)
Aneka Sumber Tata Bahari was established in 1994. The company processes only pelagic and demersal fish caught using environmentally safe fishing techniques and methods. With their head office on Ambon Island, all their products are distributed to the local market.
About UNDP – OIC
The goal of the OIC is to accelerate progress on SDG14 by catalysing replicable and scalable innovations – including technical, policy, economic and financial – that can be sustained and contribute directly to delivery of one or more SDG14 targets.
About Marine and Fisheries Agency (DKP Maluku)
DKP Maluku is the local government organisation for the service of Marine & Fisheries in Maluku Province, Indonesia.