The International Pole and Line Foundation (IPNLF) is excited to announce that we have welcomed five new companies to our member network!
IPNLF, the charity that works with one-by-one tuna fisheries and international market partners to create a fairer, more sustainable, and equitable world for all is excited to announce that they have welcomed five new companies to their member network! 
Together with its members — a global network of industry leaders (commercial companies, large retail companies, seafood brands, food services, civil society organisations and associations), IPNLF operates as a unified body to push the industry to focus more on sustainability and works together with its partners to drive change and improvements at sea and in one-by-one tuna supply chains. IPNLF members are based across the globe and collectively represent a wide range of stakeholders throughout the seafood industry. However, their reasons for supporting one-by-one tuna are the same: to ensure a sustainable source of seafood while protecting coastal livelihoods.
These new members are now part of a community of like-minded industry leaders and will gain access to leading expertise relating to the seafood sector. With this network of industry leaders and one-by-one fisheries, we work to drive change, encourage improvements – both at sea and throughout the supply chains and provide a lasting contribution to the U.N.'s 2030 Agenda for Sustainable Development.
---
Martin Purves, IPNLF Managing Director states: "We wouldn't be able to drive change and protect the livelihoods of many who depend on the ocean's resources without our members. We are ever-grateful for their support and engagement in our work. Together we innovate and take action to secure, safeguard and build opportunities for the small-scale fishers we represent. We are excited to be expanding into new regions and look forward to engaging with these companies more closely in the future."
Zacari Edwards, IPNLF Social Responsibility Director on these new companies joining IPNLF membership: "Our growing membership base is a testament to the increased demand by consumers for responsibly sourced seafood, as well as IPNLF's role in connecting responsible companies to one-by-one tuna fisheries. Companies that proactively source from small-scale fisheries are already helping to support the wellbeing of fishers and coastal communities by securing and building opportunities for them to participate in highly competitive global seafood markets. We are excited to expand our engagement with like minded companies that see this type of market support as a priority"
---
MEET THE NEWEST IPNLF MEMBERS
Bluefin Balear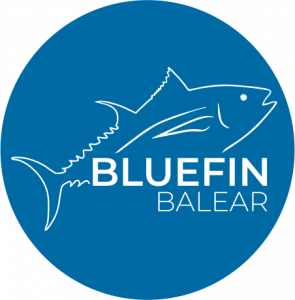 Bluefin Balear SL is a fish processor located in Muro in the Balearic Islands, Spain. They specialise in the quick freezing of fish, crustaceans, molluscs and various other seafood as well as the preservation of seafood products through packaging and sterilisation.
Long time friends and now partners, Toni and Edwin, have been fishing in the area for many years. In 2020 the two decided to set up a commercial fishing operation with a focus on premium, wild, one-by-one caught bluefin from Mallorca.
Mallorca is where sustainable fishing practices and a commitment to conservation intertwine. The island's pristine Mediterranean waters provide an ideal habitat for these magnificent fish, and these local fishermen's deep knowledge and respect for the species ensure responsible harvesting. The Balearic islands have become a culinary haven for bluefin tuna enthusiasts, who savour the delicate flavours and impeccable quality of this prized fish, while supporting a sustainable industry that contributes to the island's cultural heritage and economic prosperity.
The Bluefin Balear fishery is controlled by the Balearic fishing authority, where species populations are monitored and controlled through strict annual quotas that aim to ensure the long term sustainability of their local fish stocks.
---
NUSATUNA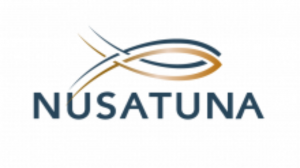 PT Berkat Kelautan Nusantara (NUSATUNA) is a fish producer, processor, and distributor specialising in high-quality Indonesian handline tuna and finished products such as tuna steaks and saku for global export. The company is managed by industry veterans as well as talented newcomers from different industries who share the same vision of producing sustainable, socially responsible, carbon-neutral products.
NUSATUNA's tuna is caught by Indonesian handline tuna fishermen involved in the AP2HI Tuna FIP.  All fishers catch tuna by handline, in small vessels, which helps to reduce the environmental impact of the fishing process as well as ensure that the tuna is sourced responsibly. NUSATUNA's goal is for its Bitung factory to be the first carbon-neutral tuna factory in the world. They are committed to reducing their carbon footprint by analysing all of the factors that cause carbon emissions in their sourcing, processing and distribution operations. This includes purchasing carbon credits in Indonesia to help offset the carbon emissions from utilities such as electricity that cannot be eliminated.
NUSATUNA's commitment to producing sustainable, socially responsible, carbon-neutral products sets them apart in the industry, and their focus on quality and responsible sourcing ensures that customers receive the highest quality tuna products available.
---
One Tuna

One Tuna is a processing and distributing facility that buys Atlantic Bluefin Tuna directly from local boats, who catch bluefin in the most sustainable way possible. Owner, Jason Tompkins has gathered a multitude of expertise since 2000, when he first started buying from local fishers who had been passing down their wisdom of perfected fishing methods for generations. 
The One Tuna symbol on their Bluefin tuna products encompasses the sustainable journey that has been taken to deliver socially and environmentally responsible seafood. Located in North Lake, PEI, Canada with the Bluefin Capital on its doorstep, One Tuna sources bluefin from across Atlantic Canada and exports to the UK, EU, Japan, Dubai and North America.
"We know bluefin tuna and our only focus is sustainably caught tuna. We know exactly where it was caught, who the captain was and what boat landed the fish. One hook, one line, one boat and one tuna".  — Jason Tompkins, owner One Tuna
IPNLF STP profile – Website – Instagram – Facebook – Twitter
---
SCOUT

Scout makes deliciously crafted seafood, hand cut, packed, and canned for convenient enjoyment. Acclaimed brand Co-Founder and Chef Charlotte Langley brings big flavour to every Scout recipe using carefully selected cuts, oils, herbs, and spices. The simple act of peeling open a can of Scout is a gateway to the fresh flavours and aromas of North America's coasts and waterways.
Charlotte, a Prince Edward Island native, created Scout in 2014 after discovering an antique home canning machine in the back of a machinist's workshop. She felt inspired to revive the tradition of preserving seafood and spent six years working and perfecting recipes as a passion project while searching for purveyors committed to responsible seafood sourcing. In 2019, she joined forces with co-founders Adam Bent and Nate Dunn to bring these restaurant quality goods to market.
The company is committed to protecting the earth's oceans and waterways while purveying the highest quality possible by working closely with small fisheries and sustainable farms. Scout is a certified B Corporation, a proud member of 1% for the Planet, and its products are Marine Stewardship Council (MSC) certified. Find Scout's chef-driven products at enjoyscout.com in addition to retailers such as Thrive Market, FreshDirect, and Whole Foods.
To learn more about Scout, please visit enjoyscout.com and follow along @ScoutCanning.
IPNLF STP profile – Website – Facebook – Instagram – LinkedIn – Twitter – Youtube
---
The Fish Society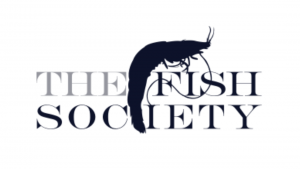 As the UK's no.1 online fishmonger, The Fish Society has delivered over 1 million seafood meals to happy fish lovers around the UK!
Located in Guildford, Surrey, The Fish Society is a passionate and dedicated company with a wealth of experience in the industry, spanning over 25 years. Despite Guildford's distance of forty miles from the coast and a hundred miles from the nearest fishing port, it was in this town that The Fish Society's founder, Alistair Blair, established the company a quarter-century ago. Each morning, fresh fish arrives in Guildford, having been efficiently dispatched by 150 suppliers the previous day through the UK's reliable fish delivery network.
With an unwavering commitment to providing 100% frozen seafood of the highest quality, The Fish Society stands out by offering specialty cuts and trims that are truly exceptional.
They prioritise sustainability and actively challenge their supply chains to adopt more responsible practices, striving to make a positive impact on the environment. Furthermore, The Fish Society regularly donates to marine sustainability organisations and supports worthy initiatives, showcasing their dedication to preserving our oceans.
Website – Instagram – Youtube – Tiktok
---
MEET ALL IPNLF MEMBERS
As an organisation, IPNLF distinguishes itself by connecting coastal one-by-one tuna fisheries to markets. This ensures direct market participation and our membership offers them the opportunity to engage in improvement projects within their tuna supply chains. Some IPNLF members have been with us since inception in 2012!