By Cherie Dillon, IPNLF Project Manager St Helena
In March 2021, St Helena Island celebrated Marine Awareness Week at Anne's Place in Jamestown. Cherie Dillon represented the International Pole and Line Foundation (IPNLF), as their Project Manager for the island. During the week, Dillon worked with stakeholders to educate the next generation of St Helena Ocean Heroes and hosted an IPNLF stall for the week. 
St Helena has celebrated Marine Awareness Week annually since 2003 which focuses on a different theme each year. This year's theme was 'The Blue Belt programme',  who are one of several partners supporting St Helena in achieving the  aim of protecting and sustainably managing its ocean resources. 
The event was organised by the Government of St Helena's Environment, Natural Resources and Planning Directorate and introduced by Elizabeth Clingham, the manager of Blue Belt , who gave an overview of the UK Government funded programme. 
About St Helena
The waters of St Helena have been designated a category six Marine Protected Area, and St Helena's fishing industry is exclusively made up of traditional one by one fishing operations. At the time of writing, plans to enshrine this traditional practice in legislation are steadily advancing. A draft fishing bill is being consulted upon which, if enacted, will ban destructive fishing methods, and restrict the use of Fish Aggregating Devices (FADs) in St Helena's waters.
Fishing is a vital industry for the Island, and prior to the temporary pause of the export operations, it was the Island's largest export product. Plans are in place to re-establish the export market following refurbishment of the Island's fish factory and planned additions to the Island's fishing fleet.
The role of IPNLF
IPNLF is a key supporter of the one-by-one fishery in St Helena, having partnered with other stakeholders to improve and promote the local fishery since 2016. With Cherie as St Helena Project Manager, IPNLF had the opportunity to raise awareness of the organisation and join in the conversation around fisheries on the ground with the people of St Helena. For Marine Awareness Week, IPNLF had a stall and visitors were able to discover all about one-by-one fisheries and the importance of this fishing method in ensuring the sustainability of our fish stocks, and minimising environmental harm such as bycatch, and other marine damage caused by nets. 
Part-way through the week, on Thursday 18 March 2021, Cherie joined SaintFM production assistant Mickail Harris on his breakfast show, and was able to speak live to Mickail's listeners about IPNLF's work and invite them to come and see the displays.
In response to the opportunity to represent IPNLF and engage with locals in this way, Cherie Dillion said, 'I was pleased to represent IPNLF and work with other stakeholders to educate our future ocean heroes!'
Visitors to the stall were also able to show off their tuna knowledge by completing our word search, those taking the opportunity to complete IPNLF Know your tuna-quiz had a definite advantage when it came to completing the word search.
Cherie added, 'I was encouraged that we had some great entries for our visioning exercise, and a special mention goes to Lily Hercules of Harford Primary School, whose vision board demonstrated a strong mastery of the competition brief.
I was also very pleased to be invited to speak to St Paul's Primary class 2B, who weren't able to visit IPNLF during Marine Awareness Week. It was great to be able to participate in class 2Bs learning and enjoy their enthusiasm for the topics.'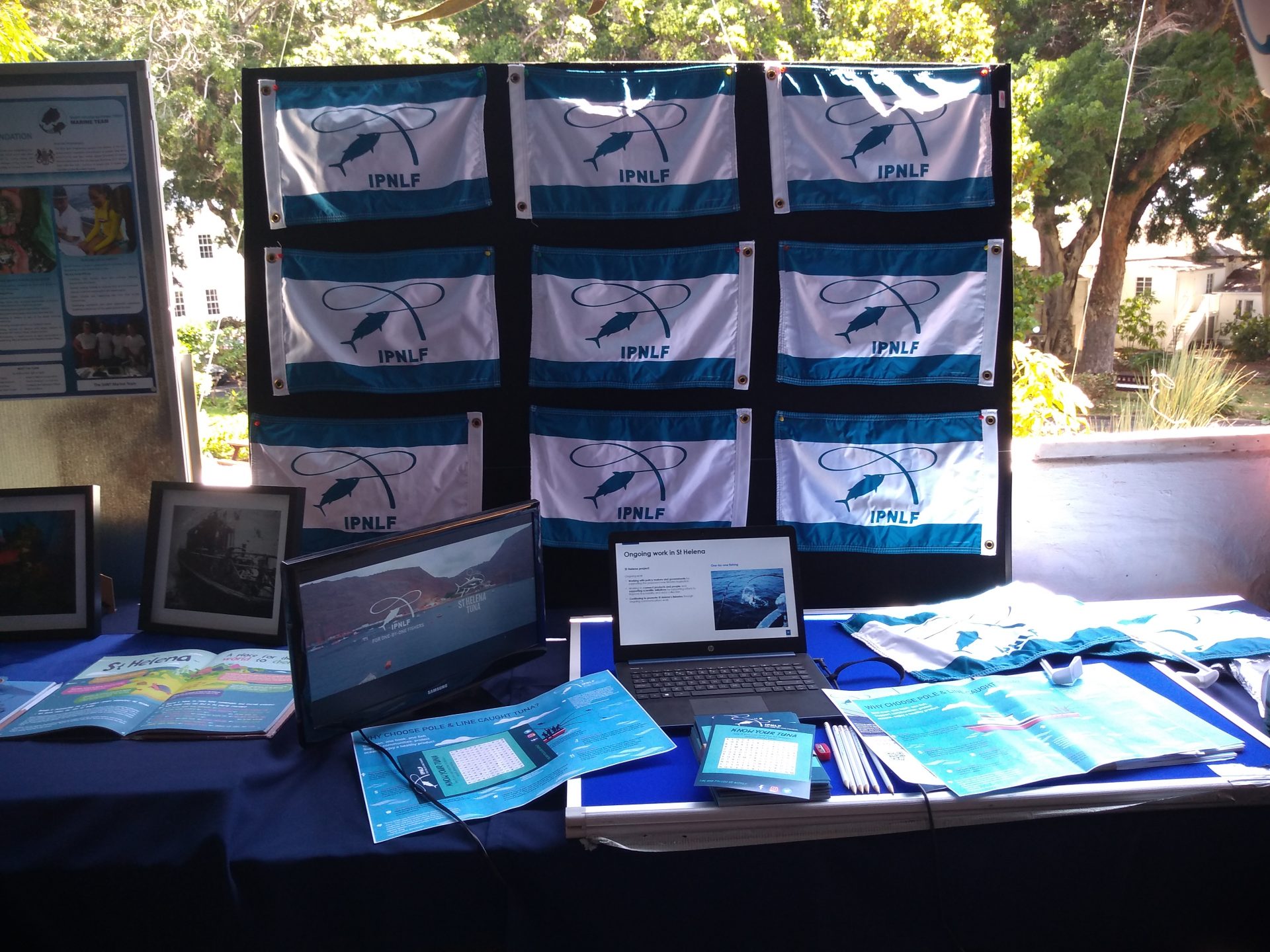 Teamwork
Visiting school groups were given a tour of the information stands by members of the St Helena Government (SHG) marine team and offered the opportunity to participate in various activities. 
A typical tour began with Rhys Hobbs, SHG Marine and Fisheries Conservation Officer opening with a talk about conservation efforts and the need to preserve our marine environment, so it's healthy when we visit the sea in future.
What followed was a very engaging conversation on the marine life of St Helena, and some of the other British Overseas Territories led by Leeann Henry, Senior Marine and Fisheries Conservation Assistant. Our tiniest visitors had a great time discussing and visualising various marine animals and considering questions such as: how many people does it take to equal the length of a humpback whale? – Quite a few as it turns out!
Then, Joachim Naulaerts, Fisheries Science Programme Co-ordinator put in a lot of work explaining some of the science work that is carried out as part of ongoing stock assessments – key to monitoring the sustainability of our fish stocks, Jo's presentation was an inspiration to future fisheries scientists.
To follow, Elizabeth gave a presentation on the importance of minimising the use of plastic and showcased some of the recycled plastic products produced in St Helena.
Next, Jason Sparks, St Helena's Marine Enforcement Officer, or 'Police Officer of the Sea' as he is locally known, explained some of his work and spoke about monitoring arrangements for foreign vessels.
Finally, Remi Bruneton, Marine Conservation Assistant, Martin Cranfield, Marine Conservation Worker and Demi George, Marine and Fisheries Conservation Apprentice, who provide support to SHGs data collection and management, coordinated outdoor activities. They did an excellent job at entertaining and engaging the children with activities which included a treasure hunt and a fishing game.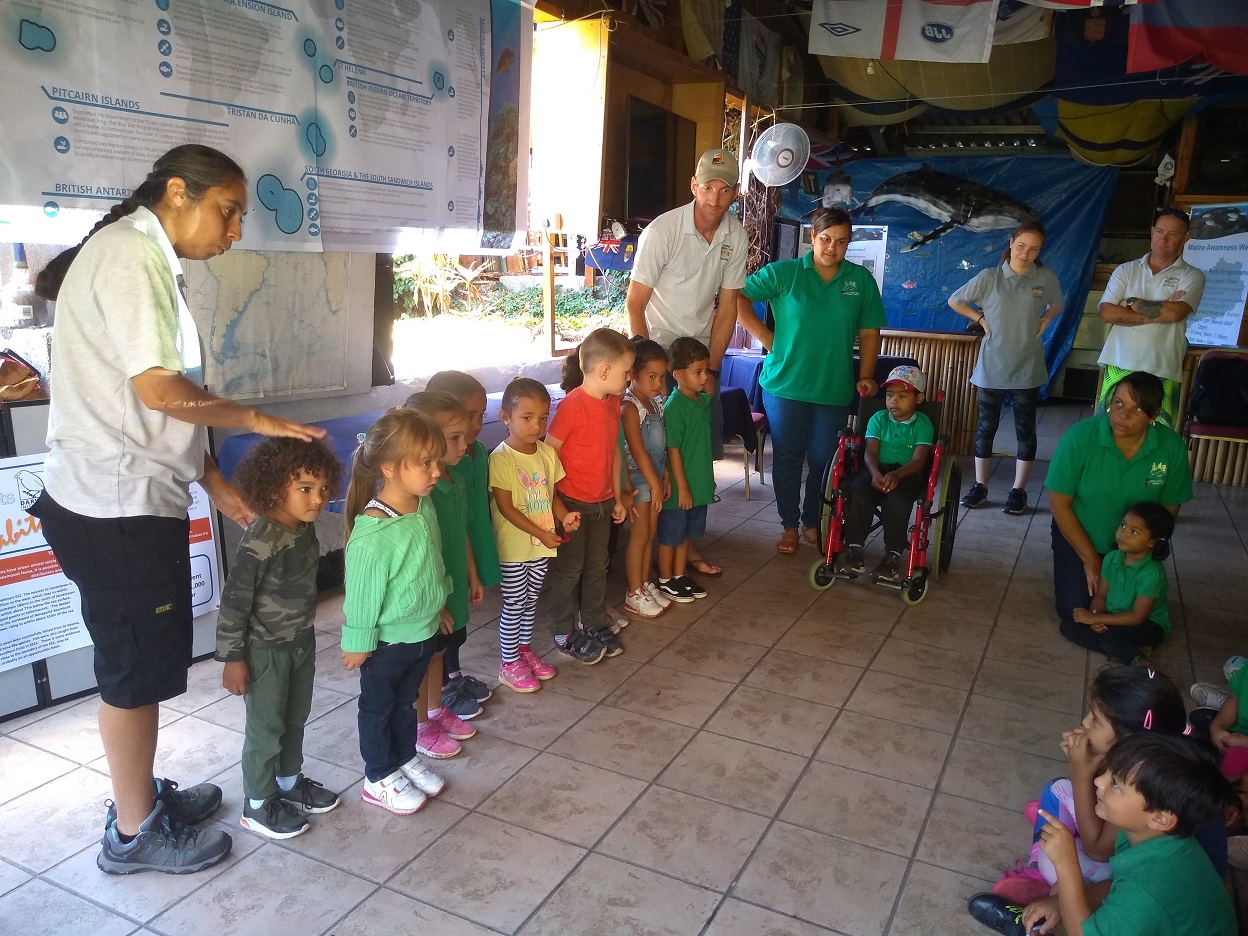 Evening activities
Marine Awareness Week also included evening activities including a presentation evening, a film night and a quiz organised by the St Helena Nature Conservation Group. The quiz, which attracted five teams, proved to be both educational and fun with prizes for each round. The winners of the IPNLF round and the grand prize of a trip on SV Nomadica were the consistently high scoring 'Wahoo, we're having a whale of a time'-team. Congratulations!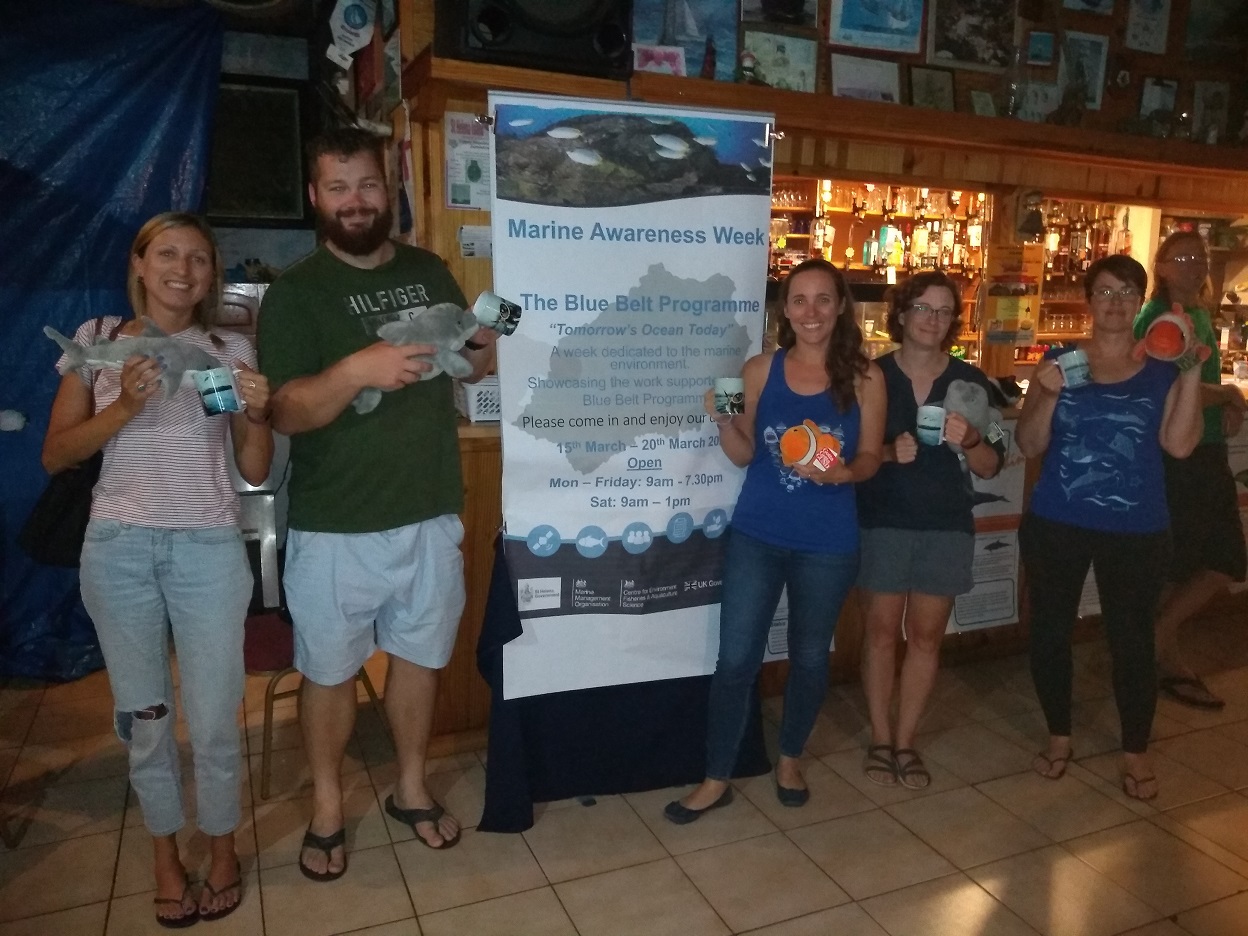 Spirit
Marine Awareness Week was an excellent example of the positive impact stakeholder collaboration and co-operation can have on conservation and sustainability. People have the opportunity to come together and create hope. Cherie expressed that she was 'proud to represent IPNLF and highlight the importance of traditional and sustainable fishing methods to our community.'
The activities were rounded off by an article in the St Helena Sentinel published on 08 April 2021.