The International Pole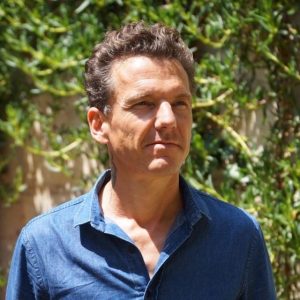 and Line Foundation (IPNLF) is an international charity (registered in the UK) which supports and promotes environmentally sustainable and socially responsible pole-and-line, handline and troll tuna fisheries through projects on the water, science, research, policy and engagements in the marketplace.
The organisation is pleased to announce that they are enhancing the expertise of their Board of Trustees by appointing Urs Baumgartner as their latest member.
IPNLF's trustees are tasked, amongst other roles, to ensure that the charity carries out its purposes for the public benefit, and that its work is aligned with its charitable objectives of responsible resource use that ensures ocean biodiversity protection, while also safeguarding the livelihoods of coastal communities.
IPNLF's vision of creating a world with thriving fisheries that work in balance with nature by catching one fish at a time is particularly relevant with the current focus on the global need to build more sustainable, equitable, and resilient food systems, especially during the International Year of Artisanal Fisheries and Aquaculture (IYAFA 2022) within the UN Ocean Decade.
Through years spent working in the environmental and fisheries sectors, in research and consultancy, Urs has gained valuable experience, working internationally and at different levels of seafood value chains.
Urs' specialisation in fisheries began during his 6 years as Senior Programme Manager and Country Manager for the Vietnam branch of BlueYou Consulting AG, where he coordinated fisheries projects across south-east Asia. He later went on to undertake a Masters in Environmental Management at the University of London's School of Oriental and African Studies SOAS and, during this time, founded ekolibrium, an environmental consultancy which specialises in community-based natural resource management, fisheries, and ecological food production systems.
Urs has also been involved in research projects at the University of Bern's Centre for Development and Environment (CDE) in Switzerland, as well as contributing to the University's research project on Sustainable Trade Relations for Diversified Food Systems through his own consulting company.
Urs' expertise and experience in environmental management, research and fisheries development, ensures that he's well-placed to support and guide IPNLF's work as set out in their 2020-2025 strategic plan, while also starting to think what the next 5 years might look like.
"As an expert working on a sustainable transformation of the fishery sector for many years I very much believe in the mission and values of IPNLF. I believe that sustainable fishing can only be achieved if there is a balance between resource use, ecosystem preservation, stimulation of social needs, and adequate respect for fish as sentient beings. Such a balance can best be achieved by one-by-one fisheries.
As a Trustee, I'm hoping to continue to highlight the need for equitable global governance of ocean resources by showcasing IPNLFs work within and outside of my business network, by advocating for IPNLFs values, and by enhancing market access for IPNLF and its members."
— Urs Baumgartner
"On behalf of the Board and the IPNLF team, I would like to extend a warm welcome to Urs as we onboard him as a Trustee. We look forward to his valuable expertise and vast experience in the industry as we continue to pursue the implementation of our strategic plans, advocating for, and representing, one-by-one fishers all over the world to create nature-positive tuna supply chains, with the ocean and coastal communities at the heart of our vision. We look forward to a valued contribution from Urs and wish him every success during his journey with the IPNLF."
— Rahim Hoosen, IPNLF Chair