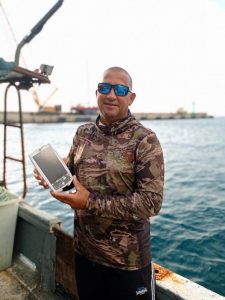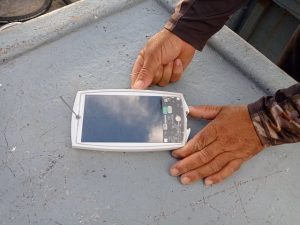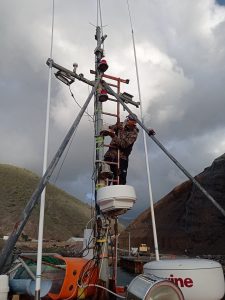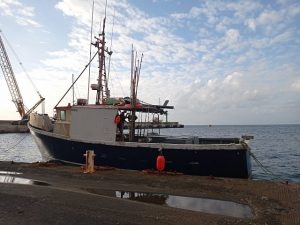 The Angelfish trackers are solar powered Automatic Identification System (AIS) transponders which allows a vessel to be identified by a vessel tracking system. The trackers were developed using vessels in West Africa, and Madagascar to create a product which is low maintenance and tough! The solar powered system offers long-lasting practicality and has internal battery storage to keep the tracker working even when there is no sunlight. With the help of remote assistance from Hugo Havengar of Stone Three, the tracker was successfully installed on the mast of the John Mellis by Duffy at Rupert's Bay.
The vessel tracker is one of three Angelfish trackers purchased by IPNLF for vessels in St Helena and will play an important role in demonstrating the origin of pole-and-line tuna caught in St Helena's exclusive economic zone which is a category six marine protected area and, since the passing of the Fisheries Bill in July 2021, a one-by-one only tuna fishing zone. Being able to track the one-by-one tuna fishing fleets will improve the reliability and traceability of St Helena caught tuna which will, in turn, improve their market options and provide their seafood industry with security and an economic boost as the Island seeks to re-establish its tuna export market.
In addition to these practical and economic benefits, Duffy said that, on a personal level, the tracker provides reassurance to him that the John Mellis is safely on the moorings during the windy season as he can see this by simply logging on to his computer.