With the easing of Covid restrictions, the IPNLF team has been able to begin international travel and fieldwork again. Last month, some of the team visited the Azores to meet with fishers, NGOs and attend the first in-person gathering at the Genera Assembly of CCRUP.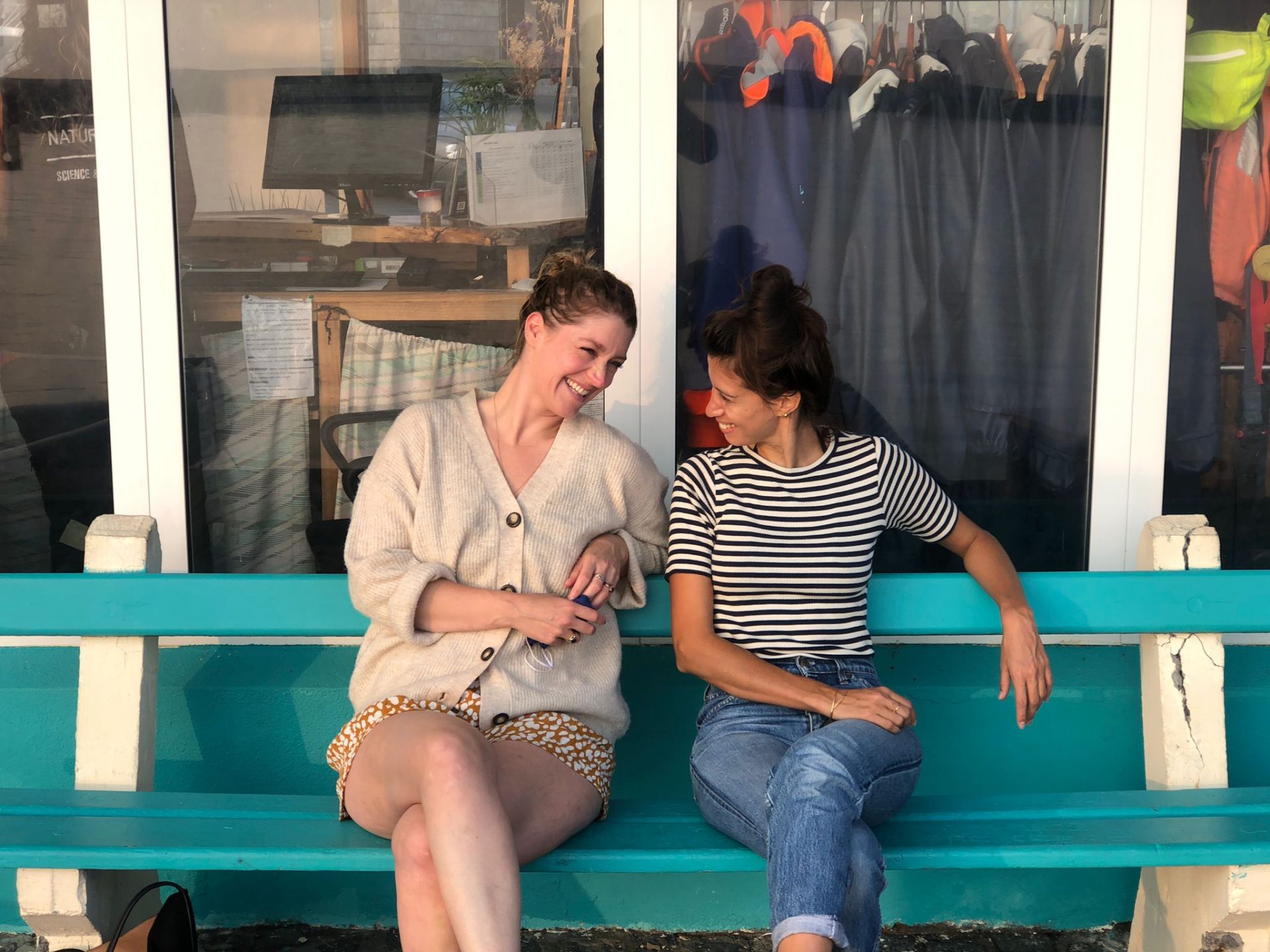 IPNLF's Communications and Marketing Director, Philippine Wouters, Atlantic Region Manager, Yaiza Dronkers, and Socio Economic Manager, Zacari Edwards travelled to the breathtaking Atlantic island archipelago, The Azores, for a 7-day trip. 
The main purpose of the trip was to attend the first in-person General Assembly of the Outermost Regions Advisory Council  (CCRUP). CCRUP is a recently formed regional EU stakeholder-led organisation that provides the European Commission and relevant EU countries with recommendations on fisheries management matters, including the effective, responsible management of tuna stocks. More than 60 organisations from France, Portugal and Spain are currently part of the Advisory Council (AC) of which IPNLF were founding members. 
Nothing to start a workweek better than a night among ocean friends, so before the formal meetings started, IPNLF hosted a networking dinner for our IPNLF members and delegates of partner NGOs that were already present on the island. 
On the first day of the General Assembly, we premiered the first two episodes , shot in the Azores and the Uniter Film of our Tuna Tales series, made by award-winning videographer, Pepe Brix. The series showcases the individuals and communities behind one-by-one fishing and both the Azorean episodes and our Uniter film were very well received by those who attended, including a number of high-profile figures. Furthermore, the team engaged in multiple field visits and CCRUP's Pelagic Fisheries Working Group, which was co-chaired by Yaiza, being the vice-chair of this Working Group and also the Executive Committee.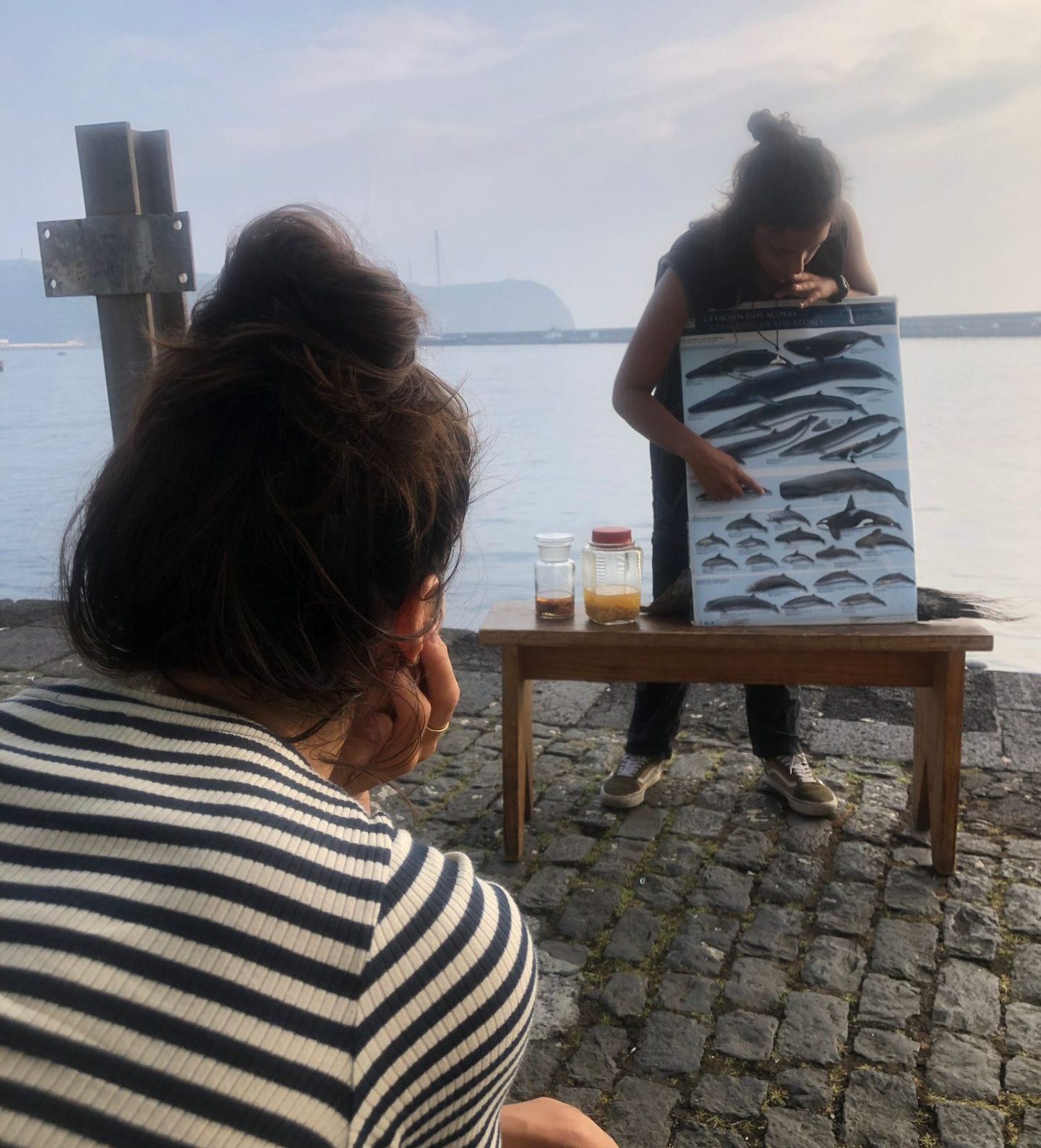 During the trip, the team also met with local fishers, were invited for a tour around the vessels, met with the Azores Government Regional Director for Fisheries and other NGOs such as the Azores Fisheries Observer Program (POPA) and the Azores Ocean Observatory (OMA) to improve IPNLF's connection to the islands and build upon the relationships we have there. We gained a deeper insight into the nature of life for Azorean one-by-one fishers, discussed the work that IPNLF are doing and learnt what more we could do to support the region.
Of course, it couldn't be all work – so the team ventured out onto the water themselves with a whale watching tour from Naturalist where they got to see lots of dolphins, flying fish and appreciate the Azores' array of seabirds.
Visits like these are a great opportunity to increase awareness of the work that IPNLF do but also allow us to build relationships with members, fishers, and sustainability advocates to get a better understanding of the needs, focus areas and opportunities in the regions that we work.