Fish Tales and IPNLF sign a 3-year partnership agreement to implement and maintain Indonesia's first and only pole-and-line Fair Trade certified fishery in Bitung
Following the achievement of Indonesia's first Fair Trade pole-and-line fishery in Bitung, Indonesia, IPNLF and Fish Tales have signed a Memorandum of Understanding (MoU) to increase transparency, environmental sustainability, and fair treatment of all workers. 
The certification achievement was brought to life through the work of the International Pole and Line Foundation (IPNLF), together with its member, Fish Tales and their associated suppliers, PT. Samudra Mandiri Sentosa (PT SMS) and PT. Jaya Bitung Mandiri (PT Jabima), with the support of Asosiasi Perikanan Pole-and-line dan Handline Indonesia (AP2HI) for Bitung's pole-and-line skipjack tuna fishery. 
Fish Tales, based in the Netherlands, act as the Certificate Holder in Fair Trade USA Capture Fisheries Standard Certification, whilst IPNLF take on the role of 3rd party implementers with PT. SMS and PT. Jabima as partners and AP2HI support implementation of the project. 
In signing the MoU all parties agree to work together to implement Fair Trade USA Capture Fisheries Compliance Criteria, such as transparency in sourcing and supply chains, no discrimination, and fair treatment of all fishers and workers.
The certificate holder, Fish Tales, is responsible for overseeing the implementation of criteria, providing training to implementing partners and reimbursing finances.
As the implementing partner, IPNLF are responsible for all outreach to fishers, as well as the implementation of environmental health and safety, human rights, supervision of traceability records, and proper allocation of Fair Trade premiums. As supporting implementing partner, AP2HI will be supporting IPNLF in these responsibilities.  For example, in collaboration with MoU partners, and supported by AP2HI, IPNLF will:
Educate fishers about Fair Trade USA principles, and establish fisher groups.

Assist in forming and maintaining Fisher Associations (FA) and Fair Trade Committee




(FTC)

Assist and supervise a needs assessment of fishers and their communities;

Supervise and conduct formal training sessions on environmental and health and safety topics, as well as on matters of planning and using Fair Trade Premium funds;

Support the preparation and implementation of Corrective Action Plans (CAPs) and Fair Trade audits (long-term Fair Trade certification assessment processes).

Maintain finances and admin of projects
Together, PT. Jabima and PT. SMS must ensure full collaboration with activities initiated by IPNLF and Fish Tales, including outreach, training and the implementation of improvements in their facilities and operations. 
You can find the fishery and all details on its IPNLF Sourcing Transparency Platform – Fishery Profile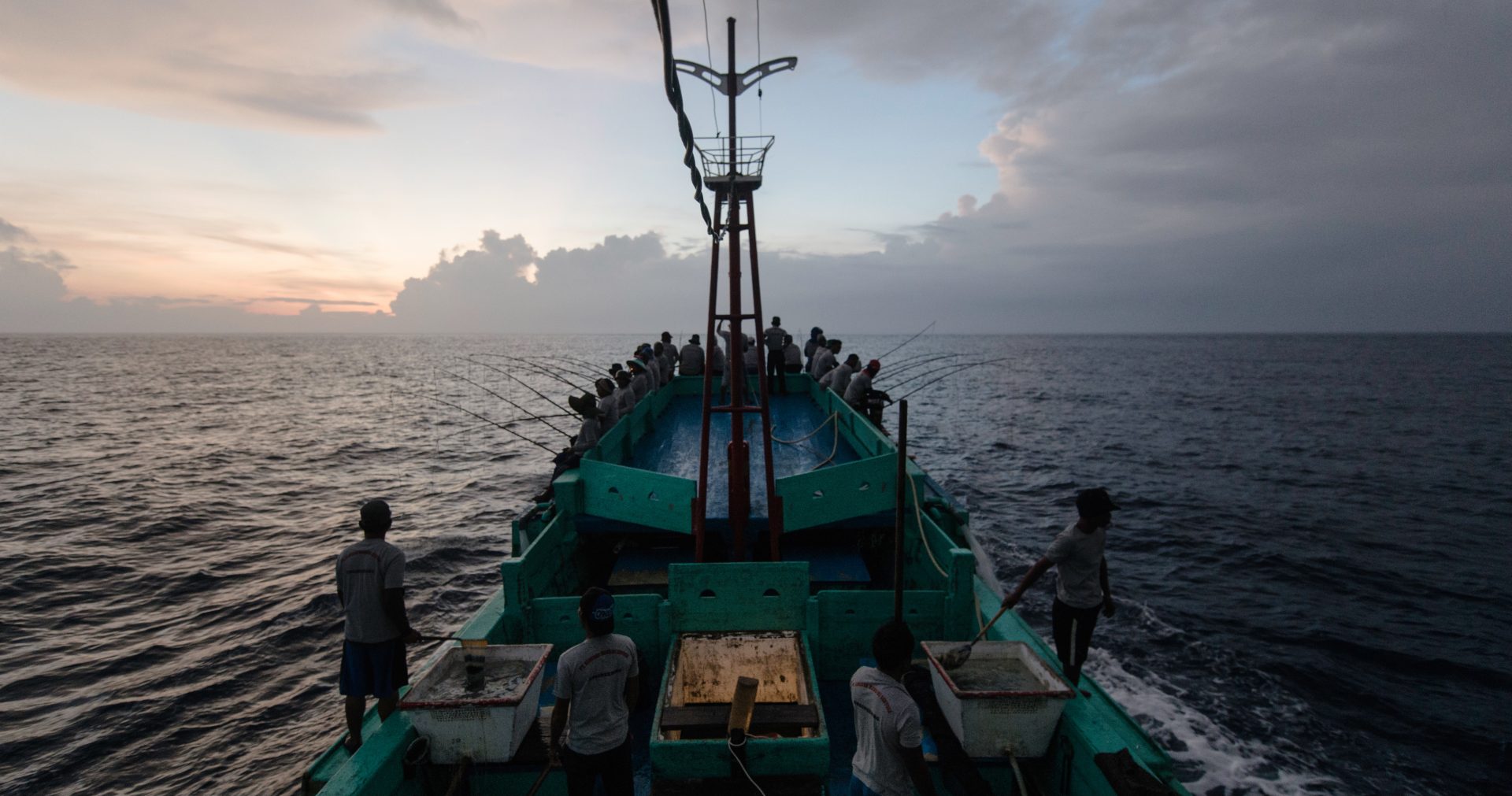 "We're happy to continue our partnership and work alongside Fish Tales, JaBima, SMS and AP2HI, to ensure the safe and fair treatment of workers in the pole-and-line sector through Fair Trade certification. Most importantly, we want to ensure fishers and their communities receive equitable income for their work, and through seafood markets and consumers choices, these fishers and communities are able to receive Fair Trade premiums, which directly and quantifiably contribute to the wellbeing of their society."

– Jeremy Crawford, IPNLF Southeast Asia Director
We are very excited about the renewed memorandum of understanding! Fish Tales is confident that with the group of IPNLF, AP2HI, PT SMS and PT Jabima, we will be able to ensure the continuation of the Fair Trade certificate for the amazing skipjack tuna fisheries in Bitung!

– Irene Kranendonk, Impact Manager Fish Tales