IPNLF Position Statement
ICCAT – First Intersessional meeting of Panel 1
26th – 31st March 2023. Lisbon, Portugal.
As consensus on a measure for tropical tunas at ICCAT could not be reached at the 23rd Special Meeting of the ICCAT Commission, it is vital that the Commission comes together to develop a measure ready for the Annual Session later this year. The below considerations should be prioritised at the upcoming intersessional meeting of Panel 1. 
Precautionary TAC for Tropical Tuna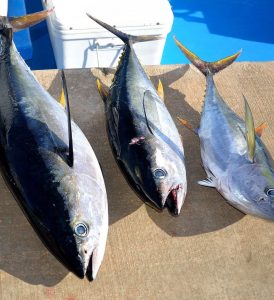 Although the 2021 bigeye tuna (BET) stock assessment indicates early signs of recovery commencing, thanks to the stock rebuilding plan, the Standing Committee on Research and Statistics (SCRS) warns that results should be interpreted with caution. This stock remains overfished, so the need remains to enable BET stock recovery with a high probability as soon as feasible. In addition, IPNLF is concerned that the yellowfin tuna (YFT) catch has consistently overshot the Total Allowable Catch (TAC) through 2014 to 2021, in some years by as much as 35%. Whilst catches in 2021 were only 600 tonnes above the TAC, the SCRS states that catches above 120,000t are expected to further degrade the condition of this important stock. Recognising the consistent need for precaution, while also seeking to ensure fisheries management is both sustainable and equitable, IPNLF urge ICCAT to achieve the following:
Adopt precautionary total allowable catch (TAC) limits for Atlantic bigeye and yellowfin tuna stocks in line with the SCRS advice, which provides a high likelihood of stock recovery within the next 2 generations (15 years for BET, 14 years for YFT). 

Implement stronger monitoring, conservation and management measures to prevent catches beyond the TAC, with suitable consequences for overcatch.

Prepare and implement Harvest Control Rules (HCR) for both the bigeye and yellowfin stocks based on the latest scientific advice, and encourage the Commission to look at adopting HCRs for other tropical tunas as established in

Rec. 15-07

. 

Maintain or adopt stronger measures on the use of fish aggregating devices (FADs), to mitigate the disproportionate impacts that juvenile harvests driven by the use of FADs impose upon tropical tuna stock conditions. 
Ensure Equitable Allocation
A number of States have previously suggested the bigeye TAC should be increased in order to meet the more equitable allocation needs of developing coastal States. IPNLF believes that meeting the rights and needs of all nations, especially those representing small-scale fisheries which support impoverished coastal communities in developing coastal States, should not be conditional upon increased catches being imposed upon an already overfished stock. Instead, we urge the Commission to: 
Adopt an equitable approach to distributing precautionary TACs for each species, which critically supports the needs and aspirations of developing coastal States through achieving a more equitable allocation of fishing opportunities, irrespective of the overarching TAC limit. 

IPNLF supports the "small harvesters" proposal, co-developed and submitted by South Africa and Japan (PA1_25) and suggests that redistribution of quota should be done in percentages for all states to ensure longevity of equity regardless of each TAC.
Implement Effective FAD Management Measures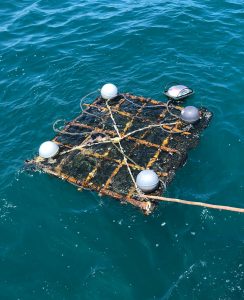 In the Atlantic, both the bigeye and yellowfin tuna stocks face immense pressure due to excessive juvenile harvests which are driven most by industrial purse seine fleets' use of drifting fish aggregating devices (dFADs). Last year, the SCRS clearly and regularly emphasised the need to protect both the bigeye and yellowfin tuna stocks from increased juvenile catches, driven by dFAD use, including during the Intersessional meeting of Panel 1 and the Annual Session. In addition, ambitious steps have been taken in other ocean areas to implement effective FAD management and we therefore urge ICCAT to also incorporate additional improvements such as those endorsed at the recent IOTC Special Session. To achieve this, it is essential that FAD use is more transparent, better understood through the timely provision of FAD data, and better managed as a result. Therefore, IPNLF urge ICCAT to:
Maintain or extend the oceanwide 72-day FAD closure as it is likely an important measure supporting BET stock recovery and there is no scientific evidence to suggest shortening or reducing its scope would provide any stock benefits.

Make all dFAD data available within a public dFAD Registry that would enable critical scientific analysis and compliance monitoring.

Implement an independent dFAD Monitoring System that will track drifting FAD movements on ocean currents, enable compliance monitoring, determine the ultimate fate of all deployed dFADs and inform efforts to recover dFADs before they illegally fish in waters where they are not permitted or damage sensitive coastal ecosystems when they drift ashore or sink.